About Shield studio pottery
Shield studio pottery produces functional stoneware, most as one-off bespoke pieces. Items are made slowly and sold reluctantly! Iain throws stoneware pots with ash based glazes rendering non-uniform and unpredictable surface colour influenced heavily by the clay body and the firing techniques. Varying the clays and the glaze application methods constantly produce different and pleasing pastel tones with a satin/matte finish. Earth tones, satin sheens and texture from the clay body are qualities Iain enjoys in his pots. Expect natural hues, satin matte textures and variation in finish.
Iain lives in Abingdon, Oxfordshire and runs a micro pottery as a hobby alongside a busy full time job and his young family. He has been throwing for over ten years and has developed techniques through tuition from several well known potters and Sunningwell school of art. Iain teaches throwing locally, exhibits regularly and has a thirst for craft and creativity.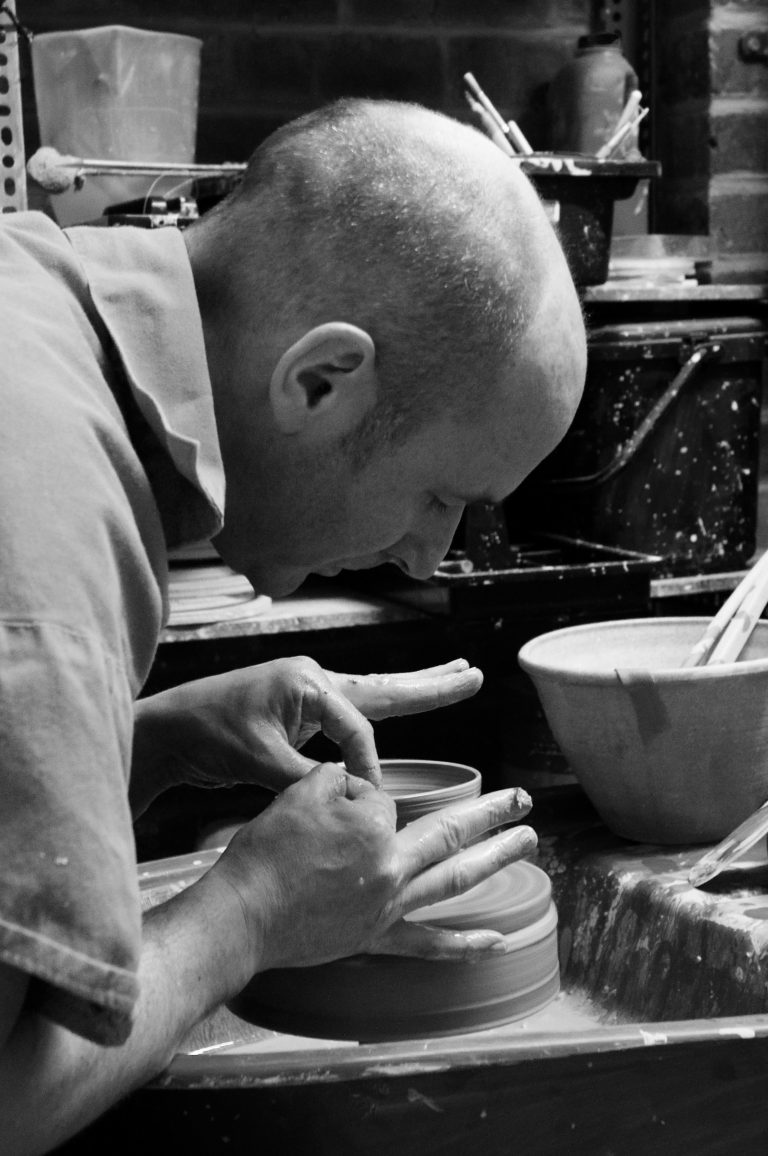 Shield Studio Pottery produces functional wares. Forms that define the range are shown below although developing forms and glazes is a journey for the pottery and the style is expected to evolve over the years. What will remain consistent is stoneware clay, reduction firing, natural hues, pursuit of pleasing functional pottery and friendship with like-minded folk who also have clay firmly stuck under their fingernails.
WANT TO KNOW MORE OR JUST WANT TO GET IN TOUCH?